---
SPEED TU-BE
TM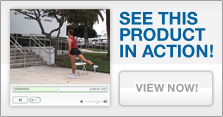 The SPEED TU-BETM is a revolutionary approach to increasing strength and speed, and can create dramatic improvement for anyone involved in a sport that incorporates running or cycling. It is a well known fact that in order to run faster, you must practice running faster, utilizing such time proven methods as hill, interval and track work-outs. Yet a time-saving, highly productive method that should be implemented first is strengthening the exact muscles you use for speed in the same motion that you force them to work. The SPEED TU-BETM superbly addresses this need with 5 simple exercises contained in a 5-week program that duplicate the isolated individual movements of the muscles utilized in running.
Unlike ankle bands or other physical therapy devices, the SPEED TU-BETM concentrates on offering progressive resistance while performing the actual forward running and cycling movements; the individual leg-lift, the leg extending out to reach the ground, the leg and foot grabbing the ground and pulling it behind you, and lastly the ankle push-off. It comfortably attaches to your ankle and is then easily attached to a stationary object.
When you run, at the most only one leg is on the ground, so the SPEED TU-BE 5 WEEK program focuses on developing equal strength on each individual leg while increasing balance. This encourages collateral muscular development for joint stability, which is a tremendous aid in injury prevention.
The SPEED TU-BETM can be attached indoors or out to virtually any door, post or railing, and the program can be performed in 8 minutes or less without the need for heavy equipment or a trip to the gym. It comes complete with:
1 Combination Mounting Strap
1 Ankle Cuff
1 Level 1 - 36" Speed-TubeTM
As you progress with the SPEED TU-BETM program, and can successfully complete Week 5, you may require increased tubing resistance. Two incremental tensions of tubing (Level 2 & Level 3) may be purchased at a fraction of the original SPEED TU-BETM cost. Please check with your local retailer, or it is also available on our website. Just a quick note. It is a rare day indeed that a person starts my program with other than Level 1 tubing. Not only is Level 1 tubing applicable for even the strongest and most experienced athletes, the farther you move away from the stationary object that you attached it to, the more difficult it becomes.
Although the SPEED TU-BE was originally designed as a performance-enhancer for running and cycling, many users have reported a significant decrease or elimination of low back pain, sciatica, and piriformis syndrome (otherwise known as pain-in-the-butt syndrome). I'm not surprised. By strengthening the hip flexors, glutes, hamstrings and quads on each leg individually, imbalances are corrected, strength is gained and pressure is relieved.
Also, check our website monthly for new tips, exercises, and drills for the SPEED TU-BETM, and other products.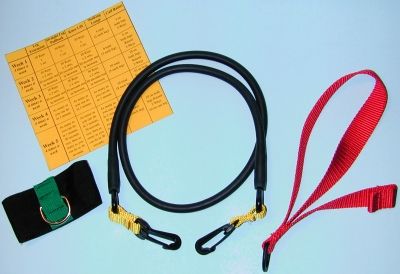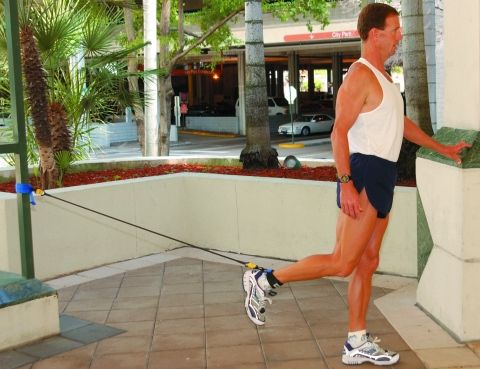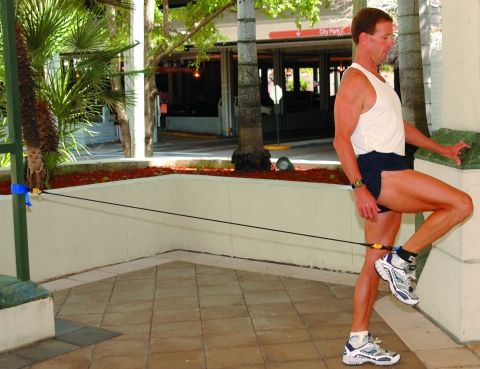 For purchasing information, please CLICK HERE to proceed to our secure online shopping area.
Rest assured that any information you give us will be protected using the latest Internet security encryption technology. We do not share any information with any other organization for any purpose whatsoever.